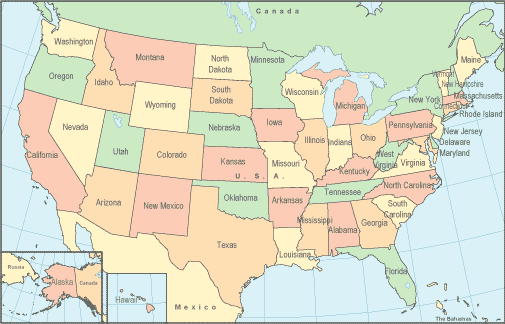 Today, the anticipated shutdown is being led by a small band of elected officials who are more focused on their narrow political ideology than operating in the best interest of the American people.They are also willing to misrepresent the facts and lie totheAmerican people to make their case.Congress unwillingness to work with the Executive Branch and its inability to pass legislation is a clear indication that once again, the country is becoming ungovernable. Conservative Republicans in the House of Representatives have passed a bill linking the continued funding of the government to the unrelated defunding of the Affordable Care Act (ACA). Senator Ted Cruz (R-TX) is the posterboy for the conservative opposition to the ACA. He has called the ACAa glitch-riddled healthcare takeover that is killing jobs, wages, and health-care benefits all across the nation.Its not a takeover of health-care; its a change to health insurance which provides greater access to care for the previously uninsured.Why are Republicans opposed toexpanding healthcare to more Americansand willing to shut down the government in order to prevent it? According to fact checking by USA Today , Cruzs diatribe on the Senate floor was filled with outright lies.For example,Cruz falsely claimed that the spouses of 15,000 UPS employees will be left without health insurance and forced into an exchange with no employer subsidy. UPS is dropping coverage for spouses only if they can get insurance with their own employer.Cruz also cited an outdated quote from Mark Zandi, chief economist of Moodys Analytics, to back up his claim that Obamacare is slowing job growth. Zandi told us the slowdown in job growth at small businesses is no longer the case. Even Senator John McCain (R-AZ) took issue with Cruz. He called it extended oratory and took issue withCruzsreference to Nazi Germany. House speaker Boehner has stated, The American people dont want a government shutdown and they dont want ObamacareThe House has listened to the American peopleNow is the time for the US Senate to listen to them as well.The problem with Boehnersstatementis that it is just not supported by the facts.For example,CNBC releaseda poll earlier this week showing Americans oppose defunding the new health care by a 44 percent to 38 percent margin and strongly opposeddefunding59percent to 19 percent,ifit means shutting down the government.Not to mention the fact that health care reform was a significant plank inPresidentObamas platform inboth the2008 and 2012campaigns. He won convincingly both times. SenatorMcCain addressed the previous point by saying,the people spokeand stillreelected President Barack Obama in 2012.Lawmakers shouldnt give up our efforts to repair ObamacareMcCain said,but said it wasnt worth shutting down the government.We fought as hard as we could in a fair and honest manner and we lost These are the same people who two weeks ago under the direction of the House majority leader, Eric Cantor (R-VA),pushed through a bill that slashes$40 billion from the food stamp program over the next 10 yearsandlimits the time recipients can get benefits to three months.Cutting food stamps at a time when according to Bread for the World 14.5 percent of Americanhouseholds struggle to put food on the table?More than one in four American children are at risk of hunger?Senate Democrats have pledged to not pass this bill and President Obama has promised to veto the bill if it comesacrosshis desk. Cantors bill would also require adults between 18 and 50 without minor children to find a job or to enroll in a work-training program in order to receive benefits. This,at a time when according to Census Bureau statisticsthere are11.3 millionunemployed personsand the unemployment rateat 7.3 percent, changed little in August?Lest we forget, Cantor and his cronies are also leading the charge to cut funding for job training programs.
The United States Capitol Historical Society Announces The 2013 Making Democracy Work Student Essay Contest
Diplomats from the permanent Security Council members – China, Russia, the United States, France and Britain – had been haggling over the details of a resolution to back the American-Russian accord announced on September 14 in Geneva to eliminate Syria's chemical weapons. Assad agreed to destroy Syria's chemical weapons amid an international outcry over a sarin gas strike in the suburbs of Damascus last month – the world's deadliest chemical attack in 25 years. Washington has blamed Assad's forces for the attack, which it said killed more than 1400 people, and President Barack Obama threatened a US military strike in response. Russia and Assad have blamed the attack on rebels battling to overthrow him in a civil war that, according to the United Nations, has left more than 100,000 people dead. TOUGH NEGOTIATIONS In a speech to the UN General Assembly on Tuesday, Obama sought to persuade world leaders to apply pressure on Damascus with a resolution that included tough consequences should Assad not surrender his chemical weapons stockpiles in a verifiable way. But by putting the Syria crisis back in the hands of the UN Security Council where Russia has the ability to block punitive action, the chances of US military action appeared to recede even further. Obama faces tough opposition from a sceptical Congress and a war-wary public on the wisdom of intervening military in Syria. With rebel forces plagued by divisions, the Friends of Syria – a bloc of mainly Western and Gulf Arab countries plus Turkey -followed up Thursday's announcement of the draft resolution with a pledge to boost aid to the opposition. Weapons shipments to the rebels have been inadequate to shift the military balance in their favour. US Secretary of State John Kerry said on Thursday that Syria "will implode before any side would claim a military victory" and that all sides needed to move rapidly to put a political solution in place to end the conflict. A senior US official said earlier that the United States and China – another permanent Security Council member – strongly agreed on the need to quickly adopt a binding resolution on eradicating Syria's chemical arsenal, a remark that appeared aimed at putting pressure on Russia to accept the measure. Russia at first appeared unswayed. Kerry met Chinese Foreign Minister Wang Yi for about an hour on the sidelines of the annual gathering of world leaders at the United Nations. After the draft resolution was announced, the Chinese foreign minister said, "The major concerns of all the parties, including China's concerns, have basically been resolved." China has backed Russia to veto three council resolutions since October 2011 that would have condemned Assad's government and threatened it with sanctions.
The Un-United United States
30, 2013 /PRNewswire/ –In pursuit of its mission to promote the history of the United States Congress and American representative government, the U.S. Capitol Historical Society announces its 2013 Making Democracy Work Student Essay Contest. The nationwide contest is open to all students in two categories: a junior division contest for students in grades 6-8 and a senior division contest for students in grades 9-12. Three prizes will be awarded in each division: a first place prize of $1,000 and a trip to Washington, DC to accept the prize, a second place prize of $500, a third place prize of $250. The schools of the two first place winners will also receive a $1,000 cash award. "We are proud to offer talented students the opportunity to showcase their thoughtful perspectives about what it means to be an American citizen today," said Ronald Sarasin, President of the U.S. Capitol Historical Society. "We hope our contest will be a catalyst for an important national discussion about democracy, citizenship and our collective responsibilities as Americans." The subject of the 2013 contest is: The rights and responsibilities of citizenship. Students should consider the rights that are guaranteed by the Constitution and the corresponding duties that citizens owe to implement and protect those rights for themselves and for others. How do these rights and responsibilities affect you and your family? Why is it important to be aware of your rights and responsibilities? Complete information on the contest, including contest rules and entry forms, can be found at the U.S. Capitol Historical Society's website: www.uschs.org . The 2013 Making Democracy Work Student Essay Contest is made possible by a grant from Express Scripts. The U.S.
Smiling Iranian president makes direct offer of 'peace and friendship' to the United States in his first English message since election
'And preparation for the work was done a bit as well.' Tiring WorK: Iranian President Hassan Rouhani addresses the 68th United Nations General Assembly at UN headquarters in New York, September 24, 2013 First Address: Iranian President Hassan Rouhani addresses the 68th United Nations General Assembly at UN headquarters in New York, September 24, 2013 'The United States declared its interest in having such a meeting, and in principle Iran could have under certain circumstances allowed for it to happen,' he said. 'But I believe we didn't have sufficient time to really coordinate the meeting to the full extent that we needed to.' According to CNN, the meeting was on-track but was postponed because it would have been 'too complicated' domestically for the new Iranian leader. However, Rouhani claimed that he had full autonomy on conducting negotiations with the West and that he was operating with the full backing of Iran's supreme leader, Ayatollah Ali Khamenei. 'The supreme leader of Iran has said that should negotiations be necessary for the national interest of the country, he is in fact not opposed to it,' said Rouhani to Amanpour. And in a revealing segment, he seemed to concede that the Holocaust did indeed occur, which is in stark contrast to his Ahmadinejad, who has in the past spoken of his desire to 'destroy' the state of Israel. 'I have said before that I am not a historian, and that when it comes to speaking of the dimensions of the Holocaust it is the historians that should reflect on it,' Rouhani told Amanpour. 'But in general I can tell you that any crime that happens in history against humanity, including the crime the Nazis committed towards the Jews, as well as non-Jewish people, was reprehensible and condemnable as far as we are concerned.' Message to the World: Iranian President Hasan Rouhani speaks during the 68th session of the General Assembly at United Nations headquarters, Tuesday, Sept. 24, 2013 Earlier in the day President Obama cautiously embraced overtures from Iran's new president as the basis for a possible nuclear deal, but a failed effort to arrange a simple handshake between the two leaders underscored entrenched distrust that will be hard to overcome. In a speech to the United Nations, Obama said he was determined to test President Hassan Rouhani's recent diplomatic gestures and challenged him to take concrete steps toward resolving Iran's long-running nuclear dispute with the West. Hours later, Rouhani used his debut at the world body to pledge Iran's willingness to engage immediately in 'time-bound' talks on the nuclear issue but he offered no new concessions and repeated many of Iran's grievances against the United States, and Washington's key Middle East ally, Israel. A senior U.S. official said the difficulty in arranging the handshake had been on the Iranian side. 'We indicated that the two leaders could have had a discussion on the margins if the opportunity presented itself,' the official said. 'The Iranians got back to us. It was clear that it was too complicated for them to do that at this time given their own dynamic back home.' The failed handshake was a sign of the difficulties the United States and Iran countries face in trying to seize a historic opening after decades of hostility.